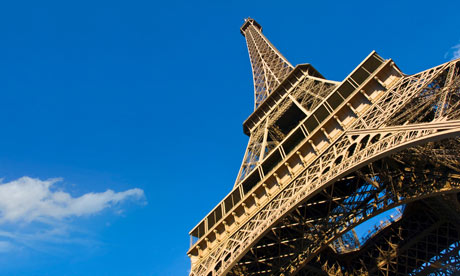 With languages becoming compulsory in primary schools from September 2013, but overall numbers of language students at GCSE, A-level and university declining at an alarming rate, there couldn't be a better time to find inspiration in language teaching and learning. The Guardian Teacher Network has some resources to help inject energy and passion into language learning and teaching across all stages.
Start off by getting involved in eTwinning, a kind of enhanced dating agency for schools and teachers to connect with each other, share ideas and work on collaborative projects in Europe.
There are some inspiring eTwinning project outlines on the Guardian Teacher Network.
Try a six-month language and literature project for GCSE and A-level students focusing on comparisons of fictitious detectives, a primary school project on creating digital fairy tales, or perhaps your students could form international teams of reporters and publish their work in an online magazine in Reporting without borders. Nothing can beat making real connections with real people to give students a true incentive for learning.
The British Council, which supports eTwinning in the UK, has teamed up with Skype in the classroom to make connecting even easier and to help teachers introduce students to classrooms, experts and artists in other countries – without worrying about geographical, time or cost barriers. Check out this short video introducing Skype in the classroom to find out how it works.
Thanks to languages teacher Bertram Richter from Tile Hill Wood school for sharing an inspiring set of resources. In the German classroom, begin as German children do by making a Schultüte (a conical hat filled with sweets and stationery, which all German children make for their first day at school) and create a class picture gallery with the results.
Primary and key stage 3 students can devise a dance routine for each verse of internet sensation Schnappi the Krokodil and then guess what each verse is about. Use with caution if you tend to have problems ridding your mind of irritating tunes.
Key stage 4 and A-level students can explore the supermodel debate in this resource Fashion and happiness – Karl Lagarfeld, which also includes a psychological test: "Wie glücklich bist du?" as a nice starter to the topic of health. Also find Richter's department's learning logs for key stage 3 French and German.
Thanks to modern foreign language (MFL) guru (and the man behind #mfltwitterati on Twitter) Joe Dale for this fantastically useful A-Z of free utilities for MFL teachers, which covers the range of free web tools recommended for MFL teachers as a way of enhancing language learning or improving their own professional development, from animoto.com to www.xtranormal.com. More on Dale's blog.
Albert Einstein said: "Play is the highest form of research" and, with that in mind, thank you to Amanda Salt, Spanish teacher at Grosvenor Grammar in Belfast, for sharing some of her playful Spanish resources. These include revise for GCSE Spanish using Jenga, and this puzzling activity Las Redes Sociales Tarsia – download, print out, and work out how to form a hexagon where all the touching sides map in terms of being a word or a phrase with its definition. Salt has helpfully also shared the solution. Also find her mini-flash cards. Go to amandasalt.blogspot.com to find out more.
The Foreign Language Spelling Bee competition is a fantastic drive for students to develop phonics and pronunciation at the same time as gaining much-needed memory skills to learn vocabulary. It was developed by Jane Driver, head of languages at Hinchingbrooke school, and is now a national competition open to year 7 students. Here is a teachers' pack and schools can sign up via the website www.flspellingbee.co.uk, which was developed by Driver's students. She has also shared inspiring resources on a foreign film making project and the Language Beatz song-making project. For cross-curricular links with maths, find the German numeracy passport and the Spanish numeracy passport.
Learn how to make sure lessons are truly inclusive, and also learn about other countries where things are done differently, with Modern Languages – the Gay Thing from Stonewall. Students can unlock the complexities of the French language and develop an understanding of the richness of French arts through film, with Film Club's guide to French films.
Language lessons can be made topical with help from schools online news service The Day, which translates a selection of its daily news stories, especially written for young people, into the major European languages. So an interesting article on Modern tech saves ancient tongues from extinction is also available in French La technologie au secours des langues anciennes and Spanish La tecnología salva antiguas lenguas en extinción.
This beginners French booklet of the basics is great for revision or students who come into class in the middle of term with no language background. Also find one for Beginners Spanish .
For the primary school classroom and home, here are some lovely ideas for Spanish-based crafts and activities shared by Genevieve Yusuf, who runs language classes for under-eights. Also for little ones just starting their language journey find Les Formes, a simple shape PowerPoint for foundation-aged children learning French and Les Couleurs. Find some imaginative actitivity ideas on taking your French teaching outside the classroom. Here are some esources from PrimaryLeap for the primary classroom, including helpful Spanish verbs to learn Los verbos and different fruits.
And for teaching primary French, try farm animals, sea animals and classroom objects.
Lastly, this site has been recommended for teachers who want to introduce some Mandarin into the classroom: Chineasy is a visual-based learning system with the aim of bringing down "the Great Wall of Chinese language", which teaches Chinese characters using simple stories and phrases.