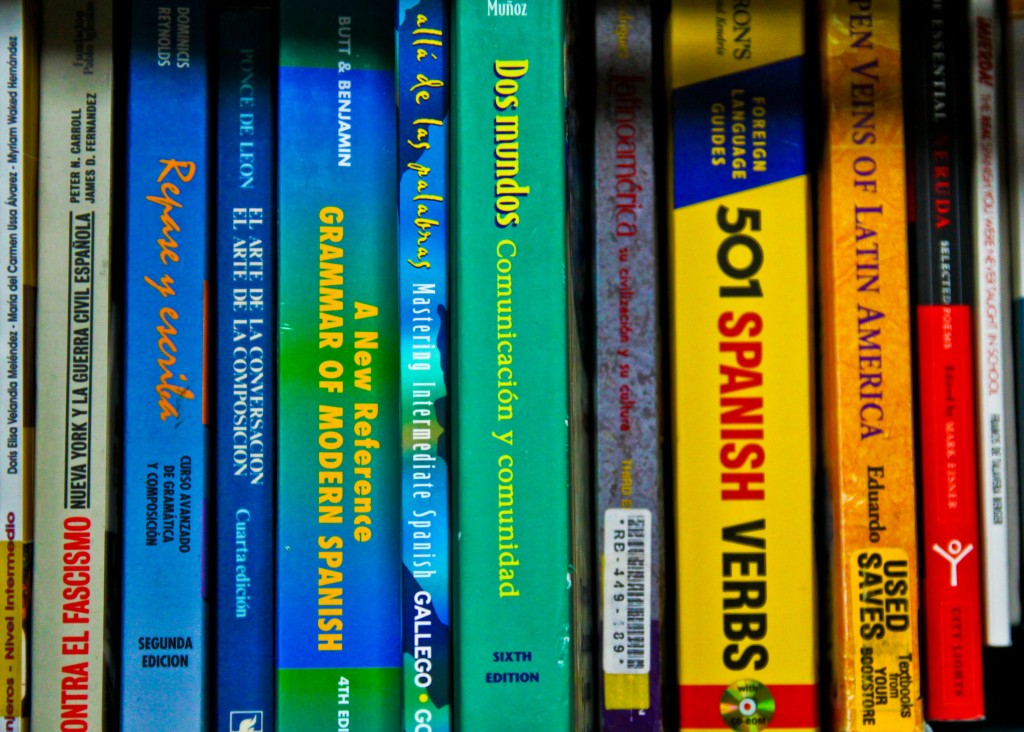 Here you have an epic round up of insanely useful online resources and tools available for free that will help get you learning, reading, writing, and speaking Spanish Right Now!!!
*You can click on the photos
to be taken directly
to the website
———————————————————————————————————————
Learning with Podcasts/Audiobooks/Resources for listening Comprehension
———————————————————————————————————————
1.) Learn Spanish Online with VeinteMundos spanish magazine and Podcast – ¡Me Encanta Tu Español!
Veintemundos Learn Spanish Online Magazine
VeinteMundos is jam packed with amazing spanish language learning content. Every 2 weeks they create another "magazine" article based on a different cultural topic in relation to Los 20 mundos, in other words, the principal Spanish Speaking countries around the world. I highly reccommend this resource to learners of all stages and levels in their learning.
2.) Mexicano Slang Podcast by Spanishmastery.com
This is a rather new addition to my podcast rotation, but definitely stands out. As the title suggests, The Mexicano Slang Podcast is aimed at teaching and breaking down different Mexican slang for its listeners. As a lover of, well, mexican spanish, popular language, street speech and idioms, there's some gold in here for sure.
3.) Spanish Obsessed Beginner, Intermediate and advanced audio podcasts
Again, here is another new addition to my podcast line up and what a gem of a find! The Spanish Obsessed audio podcasts are created by Rob (of London) and Liz (of Colombia) and focus on all different skill levels, topics and themes. As Liz is Colombian, I was super stoked to find some new and informative material about mi querida Colombia. Don't sleep on this podcast, there's some really great content for Spanish Language Learners.
4.) Audiria Spanish Language Podcast –  Aprende Español Con Audiotextos Gratuitos
Audiria.com Free Daily Spanish Podcast
Talk about Spanish Audio Gold!!! Audiria.com offers hundreds, I say, hundreds of different podcasts — with FREE transcripts — covering everything from Don Quixote to grammar to idioms and more, and it's all put together by 4 spaniards who do it out the love for Castellano. Amazing resource.
From The Website:
"Audiria is an online tool which freely supports your learning of Spanish, offering podcasts to increase your knowledge of the language."
5.) A Mi Aire Spanish Podcast by Alicia of the Podclub
Podclub
A Mi Aire is another free podcast with included transcripts of conversations to read along, created by Paloma Bétrisey, of Madrid, Spain. I've definitely cracked into the archives on this one a few different times — it's nice to find some new and refreshing content from time to time, even if the accent favors that of Spain.
From Website:
"A mi aire es un podcast de Alicia (Paloma) para estudiantes de español a partir del nivel A2/B1."
5a.) The Teaching and Learning Spanish Blog Suggestions, Reviews and Resources
I included this resource as "part a" of A Mi Aire because, well, that's how I discovered it through the teaching and learning spanish blog. Within it you'll find great learning tools, reviews, suggestions and tips on, I bet you can guess —  teaching and learning spanish. Check it!
From the website:
"Teaching Spanish to my children while maintaining my own language skills. Featuring low-cost and free resources for those who are learning and teaching Spanish."
6.) Tutradiciónlatina – Latin Culture and Music Podcast
tu tradicion latina
This is just an awesome latin music and culture podcast. If there are any musicians out there who are interested in learning about latin american instrumentation and rhythms, I highly reccomend this resource.
From the website:
"Somos una radio y productor de podcasts, totalmente dedicado al reconocimiento, educación, y conversación de la música magica y tradicional de América Latina."
7.) Radio Ambulante Latin America Storytelling Podcast
Radioambulante
RadioAmbulante is kind of like the "This American Life" of the Spanish Language radio. I'd say it's geared towards more advanced spanish language learners (speakers, really), but you're going to hear some amazing storytelling and interesting perspectives from latinos and spanish speakers from all around the world.
The show is just about a year old, they've already come a really long way, and are getting better and better with each podcast. I'm really look forward to seeing what kinds of programs they create in 2013. Did I mention I supported their Kickstarter campaign? Get into their archives, check em out.
8.) Lengalia – Spanish language and Culture podcasts
Unfortunately, you can't download these podcasts (only available to stream from their website…or you can buy one of their premium products), but I consider them to be some of the best out there, as they have audio with native speakers from every major spanish speaking country and you can learn a great deal about the countries and cultures that represent the Spanish Language. And it's right in line with my own podcast, I think that's why I like it so much…
From the website:
"In these podcasts we've collected interesting insider information about the Spanish speaking countries of Latin America to give you an impression of the language and culture. Native speakers of each Spanish American country – each with the corresponding accent and dialect of the country – hold interesting conversations with a Spanish person about their country. There is a podcast for every Spanish-speaking Latin American country."
9.)  En Rumbo Intermediate Spanish Open U Podcasts
These are the audio from the Open U Intermediate spanish course. They are free, cover a large range of material, and have transcripts available as well. Win.
10.) Spanish 360 Podcast con Fabiana
Here you can find some more free podcasts created by Fabiana, a native Argentine living in the U.S.. The downside is that you have to create a free account to access the audios, but her strength is that she covers a lot of different, off-the-cuff, unconventional language concepts and topics, and tends to do it differently than anyone else I found. Def worth checking out.
11.) Hola Viajeros Free Audio Books in Slow Spanish
This is more of an additional resource to the News in Slow Spanish podcasts, however, there are some cool audios representing many different regions of the spanish world and they provide fragments of the transcripts with highlighted vocab and explanations. Overall, I'd say it's pretty useful.
12.) En Sintonía con el español by The Cervantes Institute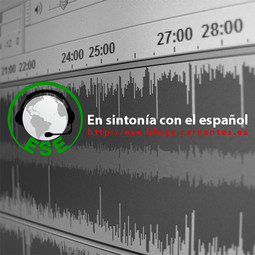 En Sintonia con el Español is the Cervantes Institute's Virtual teaching module. Here you can find a lot of cool podcasts on teaching and learning the spanish language, culture and there are different interactive games.
13.) Caracol Radio Colombian News/Entertainment Podcast
Colombian news podcast by  Caracol, Colombia's largest and most important media broadcaster. For those learners who want to stay al corriente on everything Colombia.
14.) Dímelo Caminando Latin America Travel, Culture and Spanish Audio Language Learning Podcast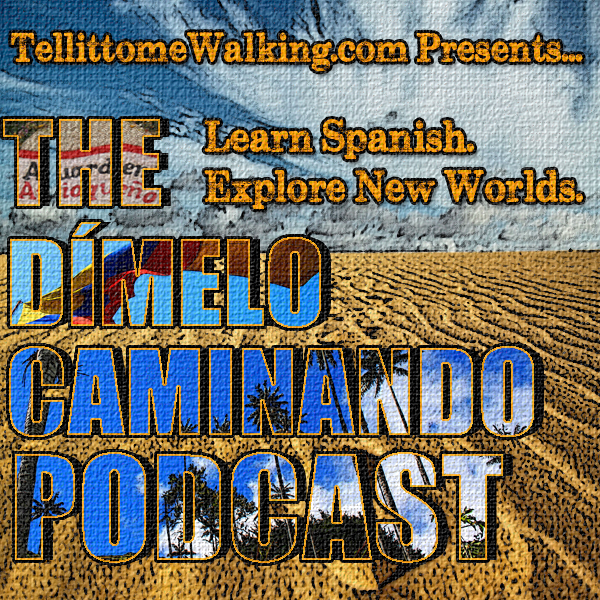 Dímelo Caminando Latin America Travel and Free Spanish Audio Language Learning Podcast
Now what would be an epic round up post without including my very own in the mix. Dímelo Caminando is a bi-weekly latin american travel, culture and spanish language learning podcast for you and anyone interested in the Spanish language and the cultures that compose the Spanish Speaking world. Each episode is based around different historical, linguistic and cultural themes that I, your host Jamie Killen, encounter and discover as I vagabond my way through the Spanish-speaking world, starting with America to the South, and la Gran Republica de Colombia.
You can subscribe below to get automatic updates of all new published content and podcast episodes on your iPod, iPhone, blackbuuurrry, or whatever device it is that you use:
15.) Pa' Que Sepas Spanish Language Question and Answer Podcast by Spanishpod.com
An informative Question and Answer podcast created by Spanishpod.com
16.) Q&A Spanish Podcast by the Radiolingua Network
Another Question and Answer Spanish podcast created by the Radiolingua Network
———————————————————————————————————————
Learning with Video/Visual Resources 
———————————————————————————————————————
17.) Destinos: An Introduction to Spanish
From the website:
"Destinos teaches speaking, listening, and comprehension skills in Spanish. Thistelenovela, or Spanish soap opera, immerses students in a mysterious and entertaining story while viewing everyday situations with native speakers. It also introduces the cultures, accents, and dialects of Mexico, Spain, Argentina, and Puerto Rico, helping students understand a range of Spanish and appreciate many Hispanic cultures. The programs are closed captioned in Spanish and can be used as a teaching and literacy resource. The series is also appropriate for teacher professional development."
18.) Mitele.es Spanish TV online
Online Spanish Television. Get it!
Vast selection of authentic cultural viewing content complete with closed captions in Spanish on every video. Really cool resource.
From Website:
"LoMasTV by Yabla, brings you authentic content from the Spanish speaking world. All videos are 100% native speakers with Spanish captions and English translations. This is not a lesson, just engaging authenic content."
20.) National Geographic Mundo Videos
National Geographic. Pure Knowledge. In Spanish. What are you waiting for?
*Black hat tip: For an even larger selection of National Geographic Videos in Spanish,  just Youtube search "NatGeo Español" and you'll find a bonanza!!!
21.) National Geographic Documentaries in Spanish:
For an even larger selection of full-length documentaries, just check out this treasure trove.
22.) TheSpanishBlog.com Free Video Spanish Lessons
Here you'll find a massive selection of free video lessons —  it's essentially a free beginners course —  created by  Laura of Bilbao. I think beginners could benefit greatly from this resource.
23.) University of Austin in Texas — Cultural Interviews in Latin America Video Podcast:
Over 200 interviews with native speakers regarding different cultural themes and other topics. The website looks a little old school, but still — What's not to love?
———————————————————————————————————————
Speaking Practice/Output Resources/Online Language Exchange
———————————————————————————————————————
24.) Verbling Global Language Exchange Communities
Free resource to find and practice your target language with native speakers. They offer virtual classes and host a large community of learners.
From the website:
"Verbling's mission is to give language learners access to native speakers faster and easier than anyone else.
Until now, learning a foreign language has been boring and ineffective. It's a shame, because learners urgently need motivation and progress. Everybody knows that the best way to learn is through talking to a native speaker. Because it's so difficult to find people to practice with, though, most who try to learn a foreign language don't succeed.
We're changing all of this."
25.) Fixooodle – Social Tools for Language Learners
A social language learning site where you can make friends, get translations, fix your errors and more.
———————————————————————————————————————
Mulitmedia Learning Tools and Resources/Authentic Cultural Content/Language Learning Tips, 
Techniques, Hacks, Etc. 
———————————————————————————————————————
26.) Memrise - Online Community Language Learning
From website:
"The Memrise community uses images & science to make learning easy and fun."
27.) The Genius App – Spaced Repetition Memorization by Soundforge.net
Similar to Anki, helps you memorize things through Spaced Repetition.
28.) Duolingo – "Free Language Education for the World"
Online language education in which you learn a language for free while also translating text around the web enabling a "wealth of language shackled information to be liberated for all of humanity." I was first tipped onto this site by another traveler who was learning spanish in a hostel in Quito. He loved it and said it was a great beginner's resource.
29.) Quizlet Online Language Learning and Virtual Flashcards 
From the website:
"We Make Simple Learning Tools That Let You Study Anything, For Free."
30.) Studyspanish.com's Online Resources/Free Spanish Tutorials/Grammar Explanations/Learning Games
StudySpanish.com has been in the game since '97. That's a whole lot of years of straight up awesome and crazy useful spanish language learning advice. Don't sleep on this resource.
From the website:
"Learn Spanish with our free online tutorial with audio, cultural notes, grammar, vocabulary, verbs drills, and links to helpful sites."
31.) FreeLanguage.org's Spanish Language Learning Resources
Freelanguage.org is a massive index of foreign language teaching and learning materials, translations, reviews, applications, tools and resources. Get lost in their spanish section and see what you can find.
32.) 123TeachMe – Learn Spanish Free Online
Another free, awesome online resource for learning spanish.
33.) Conjuguemos
From the Website:
"Think of Conjuguemos as an online workbook for your Spanish, French, German, Italian, Portuguese or Latin language students. The site stores a large amount of practice activities, with more exercises added during the year by our users. Teachers can also create their own activities."
34.) Asi Hablamos —  El diccionario Latinoamericano, para poder entendernos
Online dictionary of spanish slang and idioms created by spanish-speakers themselves from all over the world. Epic.
35.) Tu Babel

Another massive lexicon of spanish slang from all over the world. Where wordreference.com fails, tubabel comes through with the win. You can explore based on country, as well.
36.) Pictolang

Image based flashcard games for language learners.
37.) Lifehacker.com - I Learned to Speak Four Languages in a Few Years Article.
An interesting and informative article written by Gabriel Wyner, a career opera singer who has taken on 4 different languages in the past few years, here he shares his insights and 4-step method.
38.) HowLearnSpanish.com by Andrew
I can't remember exactly how I came across howlearnspanish.com, but I say damn, I sure was happy to find it! Andrew, an independent language learner who taught himself Spanish using online resources, shares a lot of different insights, tips, and quality non-conventional language learning wisdom here. What I like most about this site is that Andrew clearly writes about a lot of different and complicated spanish learning topics, and offers even more tips to go about mastering them — with free resources online!!!
Here are some of my favorite posts:
39. The Every Day Language Learner by Aaron Myers
I totally flipped when I first came across The Every Day Language Learner blog by Aaron Myers. The first impression I had was that Aaron has built a website based purely on his passion —  it totally comes through!!! —  and that he genuinely offers great value to his readers. Here you will find so many great articles and guides on language learning, tips, inspiration, stories, tools, and so much more. If you're not reading this blog yet and you're trying to learn a language independently — I say get on it!!!
He also just released a free ebook, a massive compilation entitled  "Activities and Strategies for Everyday Language Language Learners." I just downloaded my copy, get yours here!!!
Some of my favorite articles:
40.)  Fluent In 3 Months by Benny Lewis the Irish Polyglot
If you don't know who Benny Lewis is by now you'll never know! I kidd, I kidd, but when it comes to online language learning, it's kind of hard to not talk or write about his guy. He speaks something like 10 languages and doesn't hold back anything regarding his learning process, methods, and lessons learned. Just check out his site and get inspired. And he has a most righteous forum with excellent tips and suggestions. Benny Lewis is the man!!!
Some of my favorite articles:
41.) The Mimic Method Blog by Idahosa the Musico Linguist Polyglot
As a man of rhythm myself, I can't help but to just straight up dig Idahosa's blog, the mimic method. He is a musico-linguist-polyglot (studies the relationship between the acquisition and cognition of music and language), speaks many languages (and raps in them), plays many instruments, and has created his own language learning method, what he calls the mimic method, which is based on the realization he had while trying to internalize and break down some complicated brazilian rhythms: "you can apply the same method of learning new musical sounds to the learning of new linguistic sounds." Long story short, Idahosa's blog chalk full of cool articles, ideas, methods and techniques for language learning. Don't sleep on this blog!
42.) Tim Ferriss on Language Learning Blog Entries:
Tim Ferriss is an expert in taking complicated skills, such as speaking a foreign language, breaking them down, then learning them quickly, effectively and efficiently. Here are some good articles regarding language learning:
43.) How-To-Learn-Any-Language.com's Spanish Language Profile
This is an excellent place online to find more than enough language learning strategies, methods, tips — there is so much good stuff here!!! Check it out.
44.) Taringa.net — Inteligencia Colectiva
More of less, Taringa is Reddit in Spanish!!!!
45.) Meneame.net - Similar to Taringa.net or Reddit but in español!!!!
Similar to Taringa and Reddit but en Español!!!
46.) Transparent Language's Spanish Learning Blog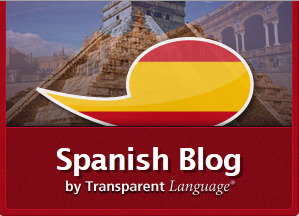 This blog often links to and posts about different cultural aspects of the spanish language as well as provides cool lessons and concept breakdowns.
47.) Language Immersion Extension for Chrome
From the website:
"Language Immersion for Chrome is an experimental extension that aims to simulate the experience of being immersed in a foreign language. By switching certain words and phrases from English into a language of your choice, the websites you already visit can provide a way to experience the world from a different perspective."
I'm currently experimenting with this myself. It seems cool. I'd def give it a try and see what you think.
48.) gTranslate Extension for Firefox
From Website:
"With gTranslate you can translate any text in a webpage just by selecting and right-clicking over it. The extension uses the Google translation services to translate the text. "
If you're familiar with lingro.com, you might like this extension. I like to read spanish news from places like BBCmundo and others with this plug-in. It no doubt helps you work through more complicated texts in your target language and makes it so you don't have to constantly switch between tabs while looking up words. Dig it.
49.) El Pachinko: Blog de Viajes
If you're anything like me and are interested in the spanish language and travel, then why not read travel blogs written in the spanish language!?!?
This is a great travel blog written by a few different vagabondin' spaniards. Great, informal reads in colquial spanish. What's not to love?
50.) Los Viajes de Danila Sky: Travel tales from my Argentine friend Danila as she vagabonds her way through South America.
Here you'll find some great travel narratives and photos from my friend Argentine friend Danila. Another awesome read in coloquial, informal entertaining spanish.
51.) Yahoo en Español
Yahoo everything in Spanish.
52.) Fox News Latino: U.S News en Español
I'm normally not one for Fox News' coverage, however, fox news latino is surprisingly good. And of course, it's in spanish.
53.) MSN Latino Spanish Language News
Another great spanish language news source
54.) ESPN Deportes: Everything ESPN sports en Español
If you like sports, why not read about them in Spanish…
55.) Vogue Magazine en Español
If you like fashion, why not read about it in Spanish…
56.) Juxtapoz Art and Culture Magazine en Español
I somehow always find something interesting to read in the arts and culture magazine Juxtapoz. From interviews with graffiti writers to musicians to photographers, they cover a wide range of subjects, there's bound to be something good in there for you.
57.) Wix-Español Photo, Entertainment and Technology Spanish Language Blogs 
I've found some cool articles on this blog. They tend to post about new technology, photography and entertainment. Check it out and see if you catch yourself reading in Spanish.
58.) Issuu Online Spanish Language Publication/Magazines
Issuu is a free online magazine publisher that has a large selection of publications on all different topics in the spanish language. There's some gold in here. Trust me.
59.) Proverbios 
Here you'll find an online listing of  300 Spanish Proverbs with English Equivalents and Translations.
60.)  Frasesdeamor.net 
Phrases and sayings about love and other themes
Can you think of any great resources that aren't on the list? Let me know and I'll keep updating along the way. 
If you  know anyone who you think might benefit from this post, give it a share and help them learn spanish. 
Much Love!!!