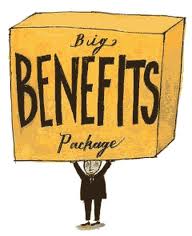 If exercise is good for a body it makes sense that using your brain is good for the mind. Science now says that learning a second language can help ward of Alzheimer's disease. It opens or creates new pathways in your brain.
The Internet today offers many people the benefits of learning a foreign language online. There are many methods to teach you a foreign language, and many languages that you can learn.

A good practice is researching the companies and their products by reading reviews or blogs. Keep in mind that many companies are promoting their products in the reviews. When a post is only glowing reports about how great their product is, but does not tell you why or how they teach you, be careful. There are so many misleading sales approaches to be found.
It is important to analyze what method will work best for you. Many people have found that the popular language-learning methods are great at marketing their products but not so great at teaching you a new language. Try them for free before spending your hard earned money. When there is no free trial offered ask yourself why? When a product works you want to prove it to your potential customers. When a method is not very effective, you want to get the money before the product can be used. Does this make sense?
The benefits of learning a foreign language will be realized quickly if the program is organized or has a good approach to aid your learning. Ask yourself if the companies approach to learning is interesting to you.
Many programs start teaching you to learn phrases or sentences first. I think a language training method that builds your vocabulary first is easier to learn from. Start with words like with, go, come, if and here.
The most effective words to learn first are great one-word questions like who, what, where, when and why. They give you the ability to communicate instantly. They are truly helpful words.
Another idea is to have the words are grouped into lessons like family, food, and body etc. learning opposites at the same time like "hot" and "cold" is also helpful.
The most important thing that the benefits of learning a foreign language can give you is a way to recall the words. Word games are a great learning aid because you can test yourself. The key is to language learning is to remember the words. This is where the multiple-choice or flash card word games can help. They really do help to keep the words locked into your memory.
Grammar learning is helpful. You need to see sentence examples and understand from explanations of the words.
Grammar makes you sound good but is not very important to communicate. Using simple grammar is easier to understand and speak.
Another way to learn is to practice spelling the words. Spelling is remembering. If you practice writing in the phonetic or native spelling it helps to lock the words into your memory.
Hearing a native speaker say the words is essential. Also if you see the word you are learning written phonetically in your language it is very helpful. It is also good to see the native spelling of the word in the alphabet of the language.
If the benefits of learning a foreign language are what you are looking for, first search for a method that includes these ideas in their teaching approach. With good tools you will learn faster. The most important thing you need, the no one can give you is the passion and desire to learn. You must have that in you if you want to be successful.
Do you want to learn Spanish, Mandarin Chinese or Thai? Visit our new online foreign language learning site. Or sign up now and give it a try, let us know how it goes.